Although we may not all admit it, we spend a fair amount of time on social media. In fact, it was only until looking at my screen time this week that I realised I averaged around 1 hour 30 minutes looking at Instagram every day.
I'll admit, one half of that time is spent watching Asos clothing hauls, recipe videos, and (shamefully) keeping up with the Kardashians. But the other half of that time, I spend sourcing inspiration from my favourite motivational accounts.
In honour of International Women's Day, I wanted to share some of those Instagram accounts with you. In no particular order, here are the 7 accounts that I enjoy following for motivation, tips, industry updates and stories of inspirational female founders and women in tech.
STARTUPS MAGAZINE
Handle: @startupsmagazine
Who?: They are a digital and print magazine helping tech startups 'connect the dots' on their entrepreneurial journeys. They produce podcasts and articles to help you grow your business and start an open discussion on issues impacting the UK startup industry.
Why should you care?:
This account helps you keep up to date with the latest topics in the startup industry. Whether that's changes in government schemes, the UK's investment scene or new technologies, you can guarantee by following their Instagram account you'll be one of the first to hear about it! In addition to industry news, they showcase the stories of founders and startups to provide actionable advice for your own venture build.
The reason I'm recognising them as one of the top accounts for female motivation is for their Women in Tech series - specifically focused on the experiences of female founders and their impact on the industry. They also hold a free event in September every year delving deeper into the subject of gender diversity in the tech industry. As an avid Startups Magazine event attendee, it's a truly empowering and thought-provoking evening. I definitely recommend following them for notifications on upcoming events.
ESTEFANNIE
Handle: @Estefanniegg
Who?: Estefannie is a software engineer that creates YouTube videos via Instagram on subjects such as computer science, programming, augmented reality, virtual reality, electronics, sensors, Raspberry Pi, Arduino and more.
Why should you care?:
Estefannie regularly posts about what projects she is working on, which conferences she is attending and what she plans on building next. Creating easy-to-follow tutorials, Estefannie encourages everyone to get up and make something! Her videos are beneficial to anyone interested in computer science and programming, from rookies to seasoned pros. This is probably why she is frequently featured as one of the top 10 Instagram influencers for women in tech. If you're looking to dabble in the work of engineering, follow her and watch her videos. You won't be disappointed.
GIRLBOSS
Handle: @girlboss
Who?: Known as a professional network for ambitious women, GirlBoss is a newsletter, blog and podcast all focusing on how to reach your dreams.
Why should you care?:
In Legally Blonde when Elle Woods was told by Warner that she wasn't smart enough for law school, instead of accepting defeat, she not only got into Harvard (arguably the best law school in the world) but was top of her class. GirlBoss is the Elle Woods of Instagram pages. Their content is hugely motivational and confidence-boosting, giving you the fire to accelerate your career ambitions - no matter what industry you reside in. Their posts are your daily dose of 'girl power' with a mixture of boundary-pushing women and must need work/life tips. If it's motivation you're looking for, I promise, GirlBoss is exactly what you need.
LENORA PORTER
Handle: @lenora.porter
Who?: Without a technical background, Lenora hustled her way into tech and redefined what it means to be a multi-passionate creative in a world of technology. Blending her passion for art, front-end development, and psychology, Lenora found her dream position as a senior product designer.
Why should you care?:
Lenora is passionate about building a diverse community in tech. She is the host of two Facebook groups – Black Women in UX Design and Product Design and UI/UX resources. On Instagram, she shares advice about how to keep up to date with skills, books you need to read and general career tips such as how to stay motivated during working hours. Lenora's mission is to inspire other women and minorities to take a bold leap into the world of tech, transforming the world one app at a time. So, if you're interested to learn more about UX, check out Lenora's community ASAP.
INNOVATEHER
Handle: @Innovateher
Who?: The ultimate STEMinists. Innovate her is on a mission to make the tech sector more equitable by increasing diversity across the spectrum and creating more inclusive workplaces. They provide education and coaching to get young girls ready for the tech industry, and the industry ready for girls.
Why should you care?:
Although their workshops are for teens and young girls, their Instagram is an injection of feminist inspiration for women of all ages. Not only do they share helpful 'how to' guides and free resources but they also bring attention to female founders (who are killing it!) inspirational women in history and feminist issues in the tech industry. If you're going to follow them for any reason it will be for their feminine solidarity.
BRANDY MORGAN
Handle: @msbrandymorgan
Who?: Coder. Entrepreneur. Freelancer. When Brandy Morgan failed her first programming class in college, she realised that in order to chase her dream career she needed to go ALL IN. Meaning, not just enough to get by, but fully commit to learning this new skill. And commit she did!
Why should you care?:
Brandy's page is full of helpful tips and motivation for female programmers, regularly posting about her latest tips and tricks for coding. On her YouTube channel she shares more detailed advice about her coding advice. If you're not a programmer, Brandy's account is great for general work/life insights and strategies to help you reach your full potential. It's also worth mentioning, her account will give you major wfh office envy.
FOUND & FLOURISH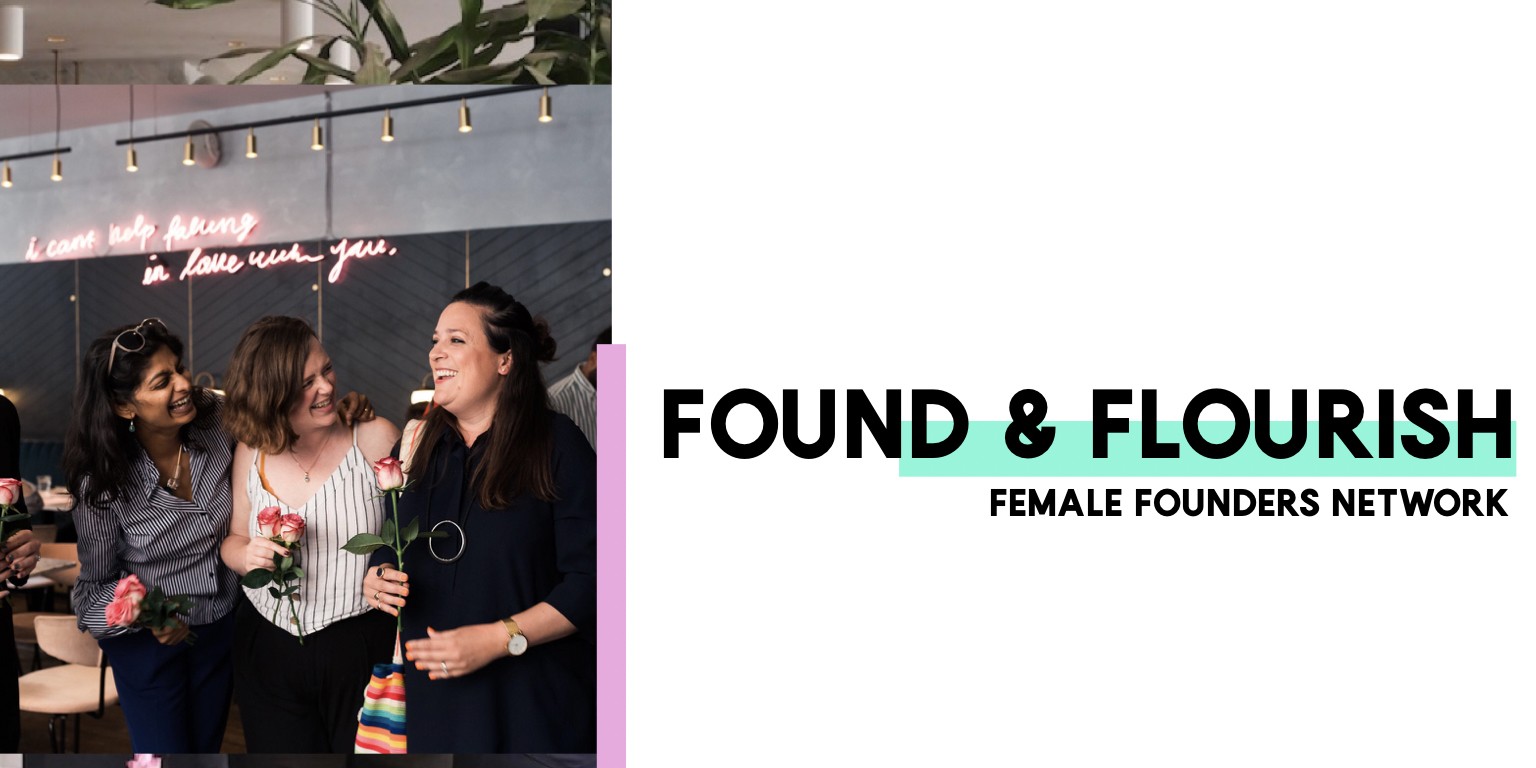 Handle: @foundflourish
Who?: Found & Flourish are a newsletter, podcast and community empowering the next generation of female entrepreneurs to found and flourish in business. Jam-packed full of resources, startup hacks and community insights. They are on a mission to make business accessible & less lonely for entrepreneurial women.
Why should you care?:
They are well known for providing essential content aimed at women in business, side hustlers and aspiring entrepreneurs. Found & Flourish content candidly covers every experience a female founder might encounter on their entrepreneurial journey. From investment and marketing strategies to motherhood and mental health. What strikes out the most about Found & Flourish's account is the diversity in their posts; showing women of all backgrounds and ethnicities. Following this account provides you with that sense of community you're craving for.

As a special feature for International Women's Day and Women's History Month, they're running a series of free online events with some of the industries trailblazing women.
---
This is only a selection of motivational accounts that are out there. If there are any accounts that you love following for motivation, pop them in the comments at the bottom of the page and I'll consider adding them to the list. 👇